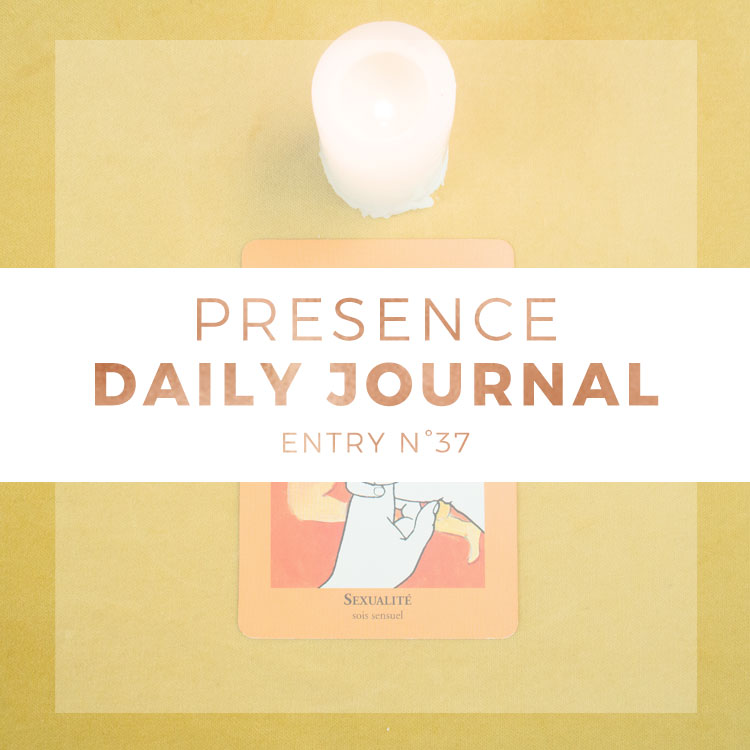 Experience of the day
Hello everyone, today I want to share with you the new version of the daily journal that illustrates a creative way to follow your personal evolution day by day!
If you have the opportunity, I advise you to write everyday in a beautiful notebook what you feel, your dominant emotion, the phase of your menstrual cycle if you feel like it, your dreams and everything that seems relevant to you.
In January of next year you will be able to take a step back and review your year easier and see how far you have come! During this week of rest, I allowed myself to take that step back and I realized how easy it is to forget important things in our lives!
Exercise
For this new year, why not start by doing this exercise: every day, pay attention to your emotions and what's going on in your life, take the time to see if you want to write something down and then do it when it bests suits you!
Personally I like to write in the morning, I note my dreams down, then I try to remember what happened the day before, which allows me , to define my intentions for the day with kindness.

---
Message of the day
Today, the pendulum selected the Mudra cards of Gertrud Hirschi.
Today's' Mudra invites us to explore our sensuality, to overcome the preconceived patterns instilled by our fears and expectations in order to reach a new perception of our world and our body, more loving, open, attentive and benevolent.

By accepting our body and sexuality, we allow ourselves to relax and enter into full harmony with ourselves and our surroundings.
The sensuality card as well as sexuality can offend the sensibility of some, because even today our perception of the body and sensuality is anchored in an archaic vision of sexuality, which should be an act of sharing, a divine connection between two beings conscious of their own essence.

The mudra of Kundalini is none other than the support we need to restore its divine place to our body, our sensuality and our sexuality.
Today we must therefore meditate on our perception of our body, identify the preconceived and striking patterns that govern our vision of our sensuality and transcend them by totally accepting ourselves.
Visit the Kiosk to discover the inspiring Ted talk about sexuality in our relationships and how to overcome our prejudices to create truly fair relationships for us!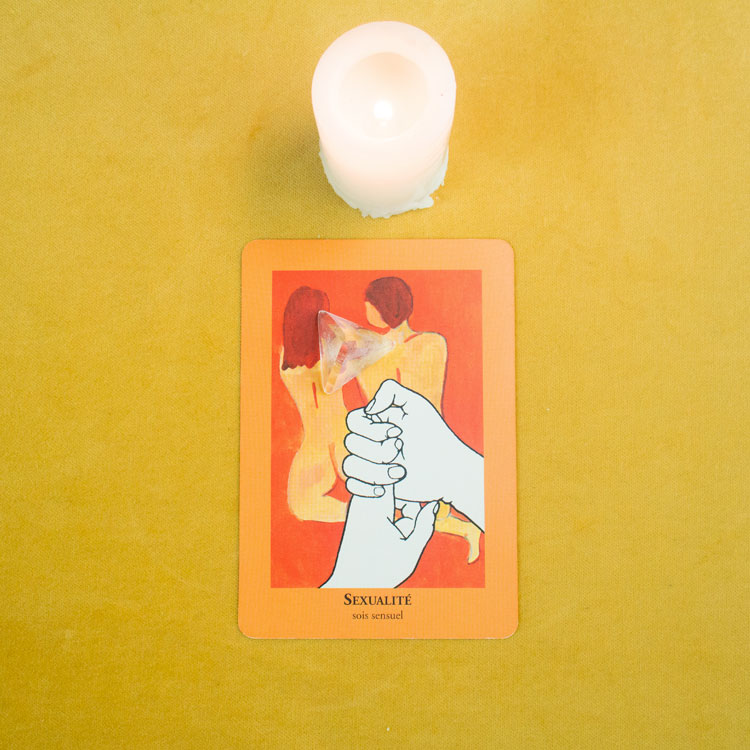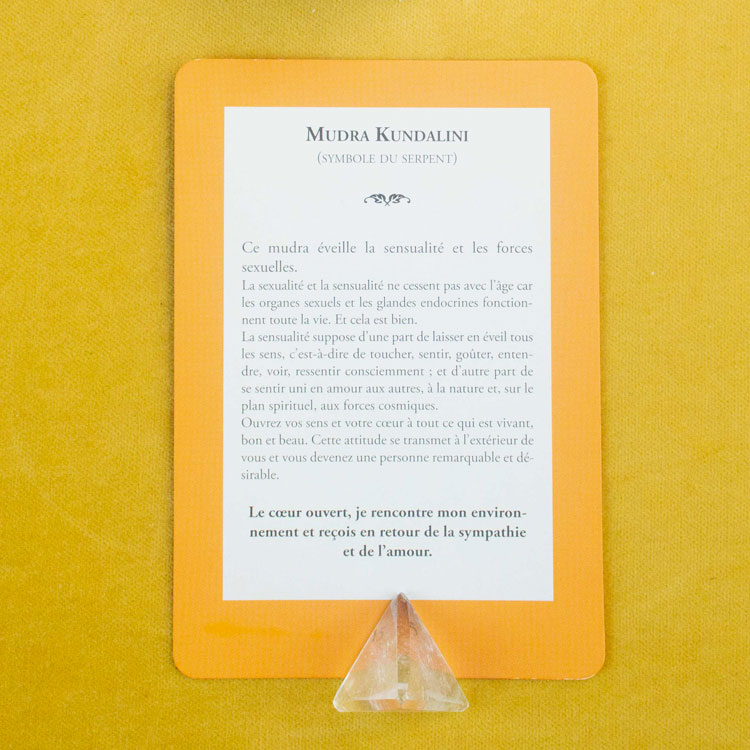 Exercise
Mudras are usually practiced during meditations, standing, sitting or walking.
The general principle is the same as meditation, you focus on your breathing, empty your mind of any thought, and then you form the Mudra drawn on the card. Sometimes the illustrations are difficult to reproduce, take the time to observe them well and do your best. The left hand is shown on the left side and the right hand on the right side of the card!

Listen to the meditation music and say the sentence below; I personally like to stay in position until I feel a deep breath that comes naturally when I'm relaxed, you can continue without the music or anywhere if you feel the need; just focus on your breathing!
"With an open heart, I meet my environment and receive in return sympathy and love."

---
Surprise
On this first day of change and renewal, I invite you to visit the shop to discover our new services, the project is growing and, in the coming weeks, I hope to be able to offer you more content and tools to enable you to explore your evolution path with joy.
There is also a new section on the menu, the Kiosk, where I share with you tools from other creators that have left their mark on me and seem to be relevant to changing your world's perspective!
Remember to leave a message in the comments or on the guestbook to give me your opinion about this post, the presence project and share your ideas!