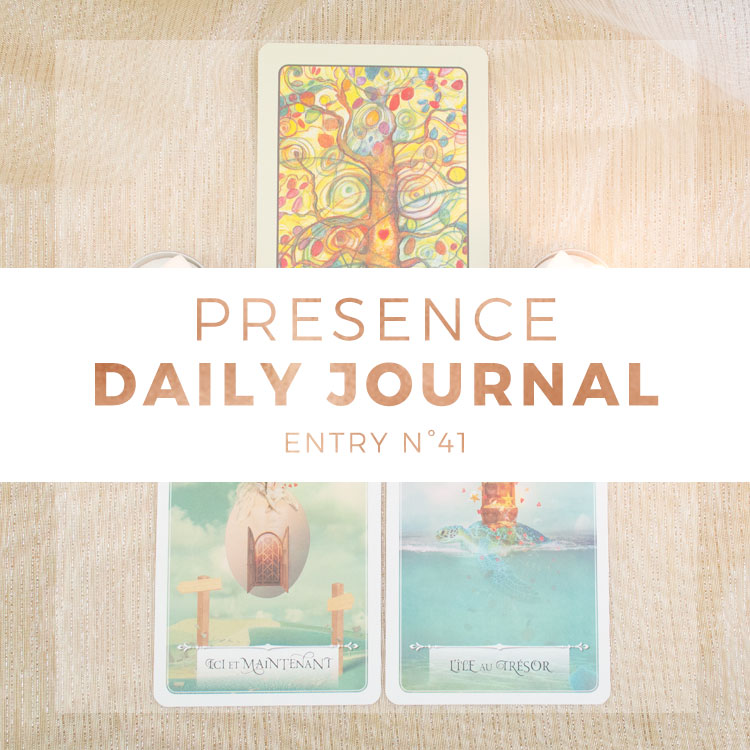 Message of the day
Today the cards tell us that we are able to discover the treasures of creativity that are hidden within us and that we do not usually dare to express.

By experiencing the present moment and seeking to understand ourselves deeply, we have discovered our true qualities, we detached ourselves from patterns and we explored our ability to live fully expressing our authenticity with kindness and love.

This hard work freed ourselves from our limiting beliefs and allows us today to manifest miracles in our lives; while we are at the beginning of this adventure, where all our wildest dreams and most authentic needs are revealed to us, we are reminded that we must pay attention to these miracles, whether small or great, because some are harder to reveal Though, it is thanks to our new vision of the world, that we can reveal them!

Thus, we must be vigilant today, realize the importance of our acts and the power that dwells in us, each of our steps belongs to us, we draw inspiration from others and we inspire them in return, it is a great wave of creativity that is offered to us today, if we accept to recognize our value and that of each of our creations, even if they seem insignificant to us!

Advice
Today we must become aware of our worth and accept that each of our actions is a perfect idea of divine understanding, Thus it takes its rightful place in the world and enables us to guide the flow of abundance in our lives and to share it with those around us!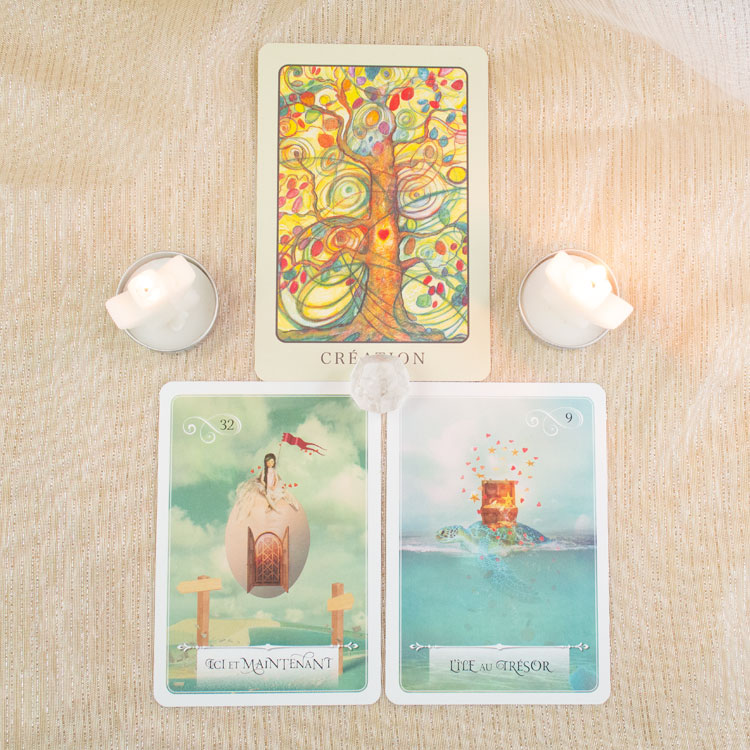 Exercise
Select the cards that call you below, then discover at the bottom of the page the affirmations of the day that are associated with them, pronounce them aloud to manifest what is most just and necessary in your life!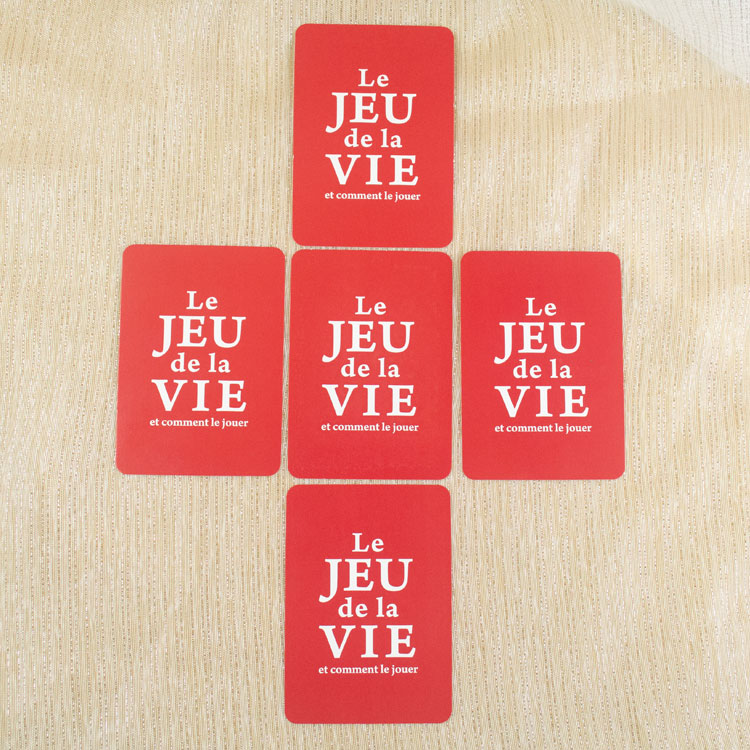 ---
Thought of the day
We may think that our value and greatest achievement depends on the number of people we can help with our gift during our life, whether we are psychics or healers etc.

My mother, for example, is a great healer who uses stones to heal and liberate souls; her care activity is a "secondary" activity as she works every day in another field.

When I was younger I said to myself that it was a pity that she did not treat more people with such a gift, but a few years later I realized that if one could manage as an individual, to help or care for one person in his or her whole life, that is already huge!

The purpose of our life is not to help or care for others, it is by loving ourselves totally and loving others that we allow the world to treat itself naturally, so no matter how many people we care for, our power is much greater and far more powerful than we imagine! Every day we meet people, or not, every day we act or not, our presence alone on this earth, in this plane of existence have an impact on the Universe, it is not because we do not see it that it does not exist!

We are powerful creators, so if we choose to make each of our deeds sacred, they naturally become so, if we decide to take care of ourselves and heal our wounds, it is the Universe that we heal through us! 
Discover the affirmation of the day below! Click to enlarge!
Translation underneath the picture!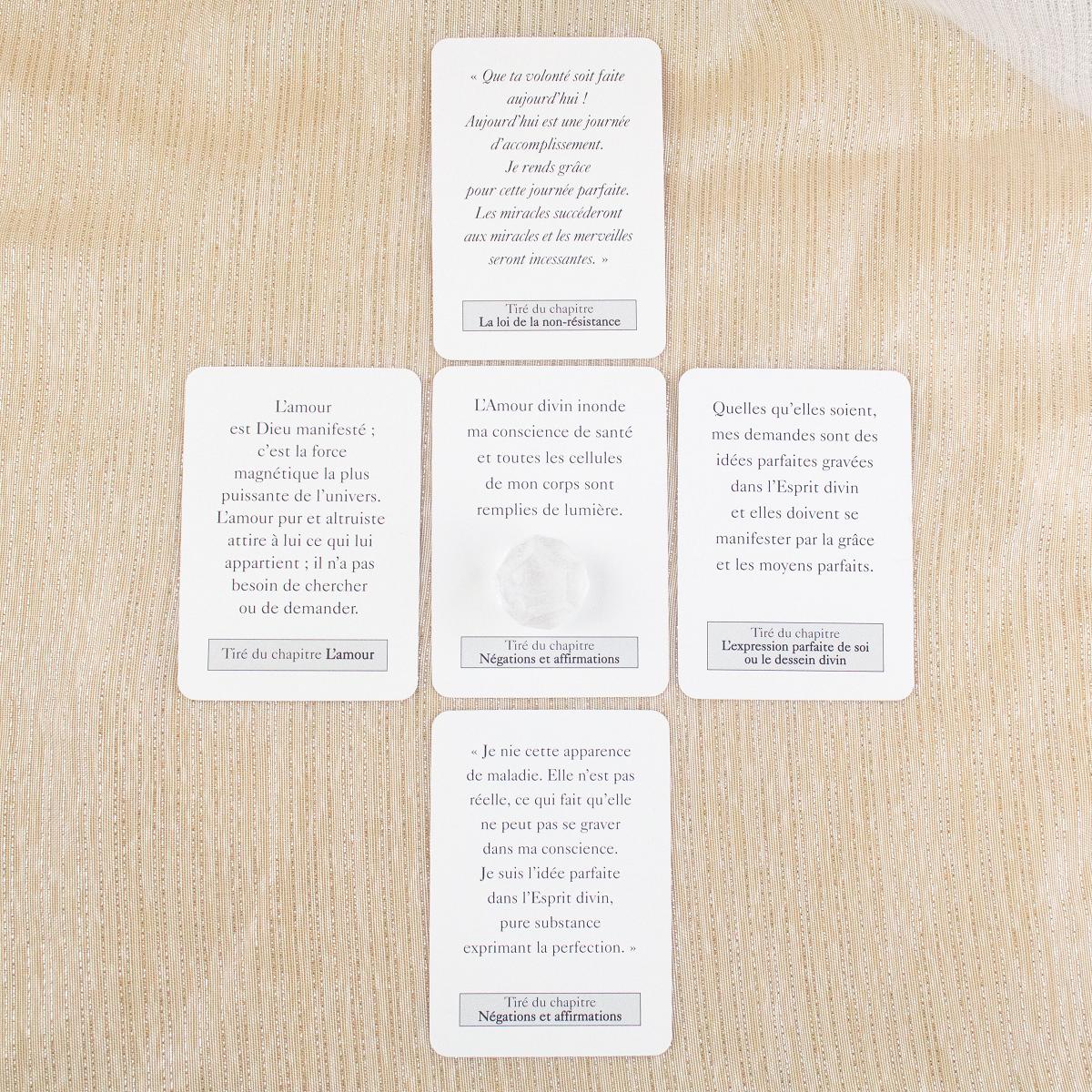 On the right side of the picture the card says:
"Whatever they may be, my demands are perfect ideas engraved in the divine Spirit and they must be manifested by grace and perfect means." From the chapter The Perfect Self Expression or the Divine Plan.

On the left side of the picture the card says:
"Love is God manifested; it is the most powerful magnetic force in the universe. Pure and altruistic love attracts to him what belongs to him; he does not need to seek or ask." 
From the chapter Love.

At the bottom of the picture the card says:
"I deny this appearance of disease. It is not real, so it cannot be engraved in my consciousness. I am the perfect idea in the divine Spirit, pure substance expressing perfection." 
From the chapter Negations and Affirmations.
At the top of the picture the card says:
"May your will be done today! Today is a day of fulfillment. I give thanks for this perfect day. Miracles will succeed miracles and wonders will never cease."
From the chapter The Law of Non-resistance.

In the middle of the picture the card says:
"Divine Love floods my consciousness with health and all the cells of my body are filled with light."
From the chapter Negations and Affirmations.