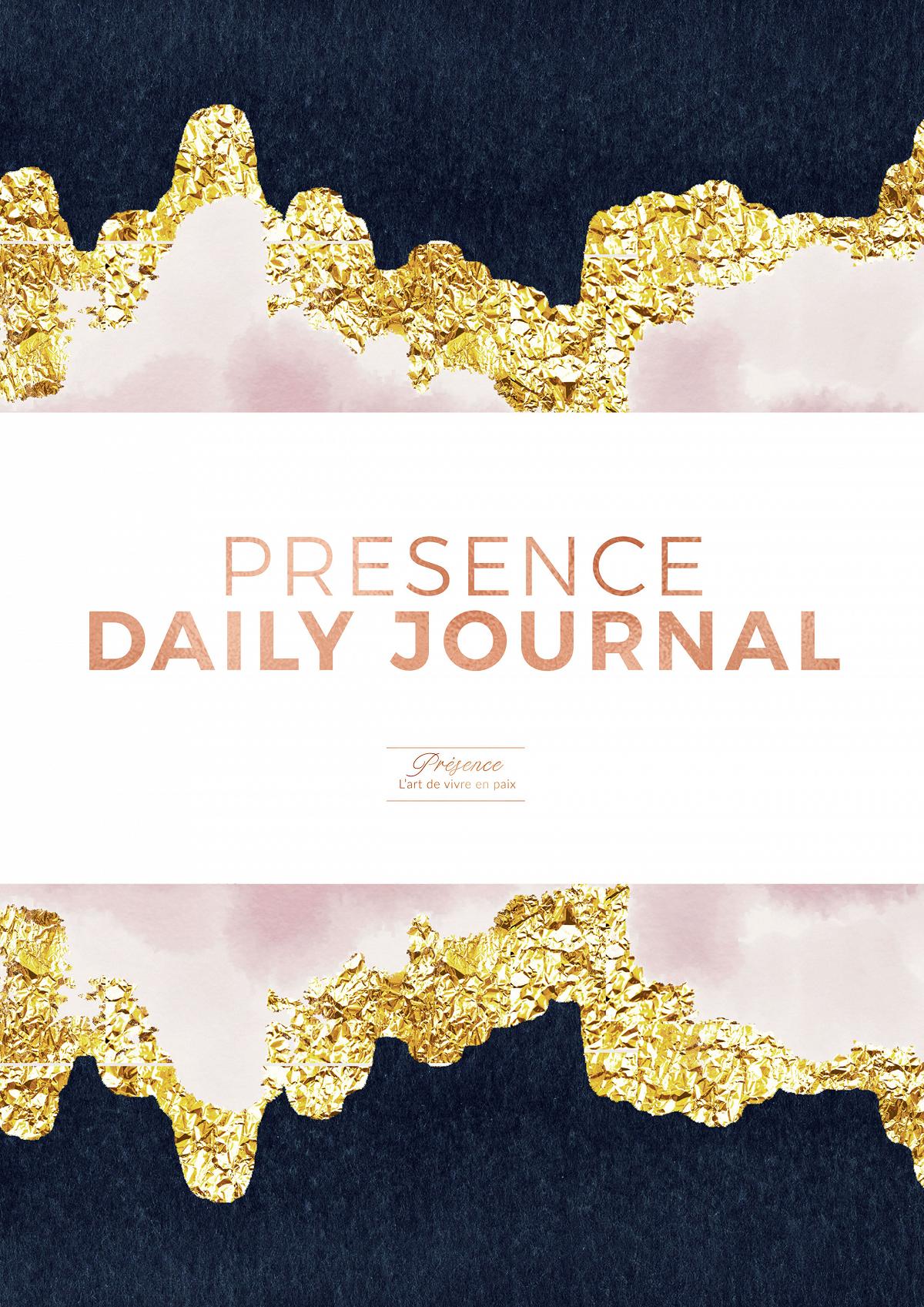 Daily Journal - Presentation

The journal of presence is the tool I created to remain focused on inner peace, but also to share my experience of life, mediumnity, divination, inner peace and the experience of the present moment.

Following the principles of presence, I listen to my emotions and needs, I seek to live one day at a time by embodying my values to the best of my abilities. That's why I use the pendulum every morning and ask the Universe if it's right for me to publish the energies of the day!

So, some days the energies are published and others not! This way of thinking allows me to detach myself from the expectations and importance of publishing every day; it allows me to refocus on what is really essential in my life: my truth. 
All messages do not need to be published, moreover they are not bound by time, for those of you who receive the newsletter you have the possibility to read my publications first hand, for the others, if one of the titles speaks to you, it means that the message is for you at this moment! You have been guided to read it because it must give you an indication!

The objectives of the journal of presence are therefore twofold: to allow me to express my truth and to share the messages of the Universe.

I hope that by reading my writings, you will be able to find your own peace by listening to your heart, your intuition and developing your personal tools to live a harmonious and just life!

The daily guidance
Every morning, I write down my dreams in a notebook and then select the cards I need for the daily guidance. 

I don't read the future, but I get information about an energy trend, which then translates into advice and tools to manage them best on a daily basis! So they affect us all at different levels, some will have glaring examples when others will not be able to discern what is happening! Because energies are subtle and we must always remember that it is not because we do not "see" that nothing happens! In the end, with my tools, I translate the energies of the Universe to make them more comprehensible.

Every day, every moment and every encounter is an opportunity to embody your truth and to inspire the world; if I can help you feel more deeply and harmoniously your life, then it is the Universe that grows brighter through you!
The daily advice
The advice I give with each draw is supposed to guide your thinking, anchoring in concrete actions the advice of the higher plans. Sometimes when I listen to guidance on Youtube, or read articles, I find myself faced with more questioning, I have received wonderful information, but, in my everyday life, I wonder how to implement them... 
So by proposing a translation of the energies of the day, I wanted to find a way to anchor these messages in order to allow you to integrate them in your own life!

These advice are therefore practical exercises, "workouts" that allow you to create real progress in your evolution, because they center your whole being on a specific moment to work a specific subject during a given period of time! In doing so, I hope to help you find your authenticity and become an inspiring person!
The thought of the day
In order to illustrate the advice I give you every day, I also share with you visions, dreams, thoughts that come to me and that I hope will help you kick start your own evolution with joy and pleasure!

In addition, growing communities of psychics, visionaries and other light workers can sometimes seem frightening to the most anxious and shy. I like to be surrounded by people I love and I easily tire at group meetings, I need my space and a special connexion with those around me.
That's why I do my best every day to learn more about myself, my limits and my needs! If my vision can reassure some, make others feel less alone, then my goal is achieved, for it is in the pure and unaltered expression of the truth which is mine and soon yours, I hope, that the experience of true love is found!

My tools
Below you will find a gallery of the various tools I use, as well as the main oracle games I own and use during my daily draws and personalized guidances!