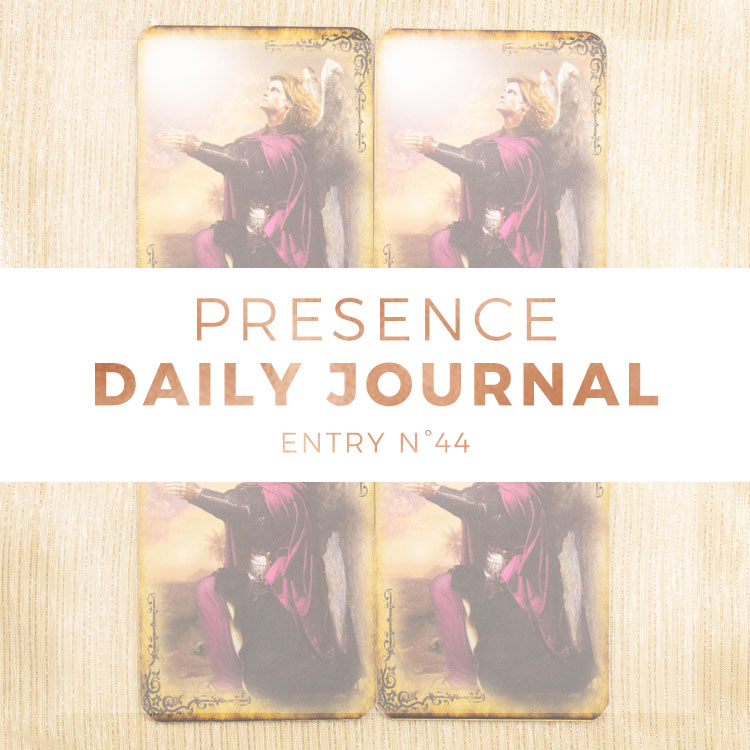 Message of the day
Today Archangel Michael invites us to free ourselves from the doubt and guilt that prevents us from moving forward.

The key to liberating ourselves from these emotions is writing, it is by making our thoughts clearer that we will be able to see the whole situation and allow ourselves to take the necessary step back to detach from judgment.

We are loved and all that we experience, from the encounters we make, to the unexpected events that overwhelm us, observed in their right light, are tools that allows us to grow and move forward on our personal path of evolution; it is time to honor our fellow men by becoming better, that is how we spread love and free ourselves from guilt.

By revealing our deepest desires and focusing our intentions on them, our footsteps naturally balance in the right direction. Our only job is to ask for help when we feel the need to free ourselves from burdens that are not ours and to let the flow of the Universe, flow into our lives.

Exercise
Today we should take the time to right down what we are most concerned about in our lives; a relationship, a current or past situation and indicate how we feel about the events that have occurred up until now.

Once this is done, the entire situation must be handed over to the Archangel Michael:
"Archangel Michael, thank you for helping me to forgive myself for [indicate the event in question] and for all that I have accused myself of. Please help me remove any guilt from my mind, body and emotions."
---
Prayers
Select one or more cards in the image bellow, then go to the bottom of the page to discover the prayer(s) of the day!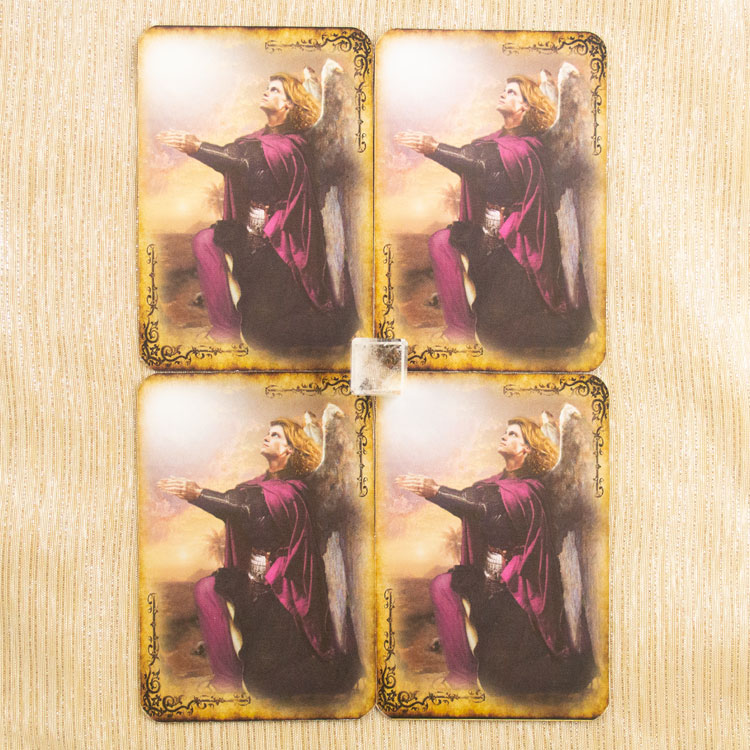 ---
Thought of the day
On this full moon day, a powerful energy of healing and change prepares us for the new year to come. A large-scale renewal is approaching, filled with love, beauty and pure simplicity.

By doing our "work" properly, we prepare to receive gifts beyond our imagination. Once healed and accustomed to the new rules that settle into our lives, we are able to realize our highest destiny with authenticity, fluidity and accuracy.

Nothing outside ourselves matters, it is the highest vibration of the Universe that settles and spreads all around us. From our enlightened inner being, we bring our stone to the building of the new Earth.

From day to day, we feel the fluidity to purify ourselves more and free ourselves from our old envelopes; our renewed senses discover new colors, new flavors and sensations. It is our whole being, on this blessed day, which resonates with the Universe and travels instantly towards the perfect expression of ourselves.
---