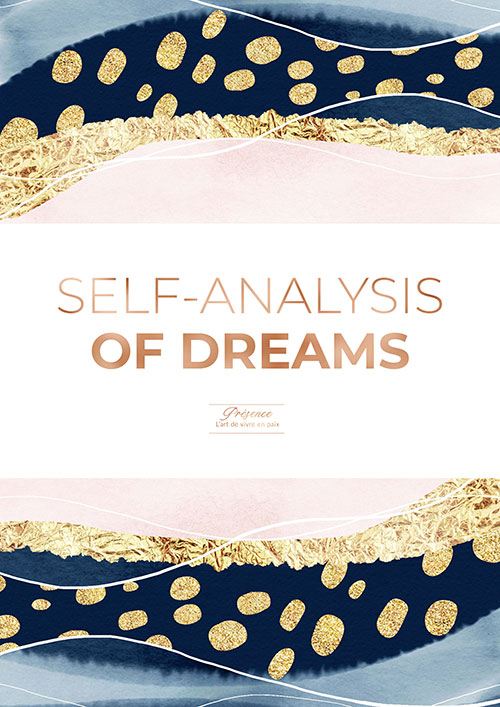 Productivity and sleep

According to Nicole Gratton, author of The Anti-dictionary of Dreams, a manual of self-analysis to decode your dreams, a dream is a «staging of the unconscious with real emotions that reflect the current state of the dreamer». Thus, when we dream, it is our subconscious who uses recent images and emotions of our life, to stage situations serving our current needs and desires.
A night is, then, fuller and more productive than we think, more than a mere illusion created to entertain us, the dream teaches us more about ourselves, our emotional state and our needs.

We have between four and six dreams a night, all the more opportunity to know more about ourselves, and make choices while being fully aware of our emotions. There is a time for everything, and the time of the dream is as important for our evolution as the daytime, because it brings us what our mind does not know or cannot bring us.
A horn of abundance is therefore within our grasp to relax or entertain us, to heal us, to transmit messages, to make us evolve by facing unexpected situations in the security of our mind.


The self-analysis of dreams

In order to create your first dream analysis simply, I advise you to write down your dream as soon as possible with as many details as possible in your dream book. The principle of self-analysis will require a personal understanding of the dream symbols, so you will need to use your own designs and comprehension of the symbols to analyze the dream; for example, what does a spider mean to you? For some, this symbol represents a fear, for others a desire etc. Take the time to question yourself and remember to write your findings in your custom dictionary provided in the PDF.

The other essential element in the analysis is the final feeling, you felt at the end of the dream. It is very important to be able to determine it, because it will allow you to direct the analysis more precisely; for example if your dream is very dark but that, in the end, your feeling is liberation or joy, then the total meaning of the dream can be transformed!
If you do not remember this feeling or if your feeling is neutral, do not panic, you can always analyze your dream, the conclusion will have to be more nuanced!

Good analysis!