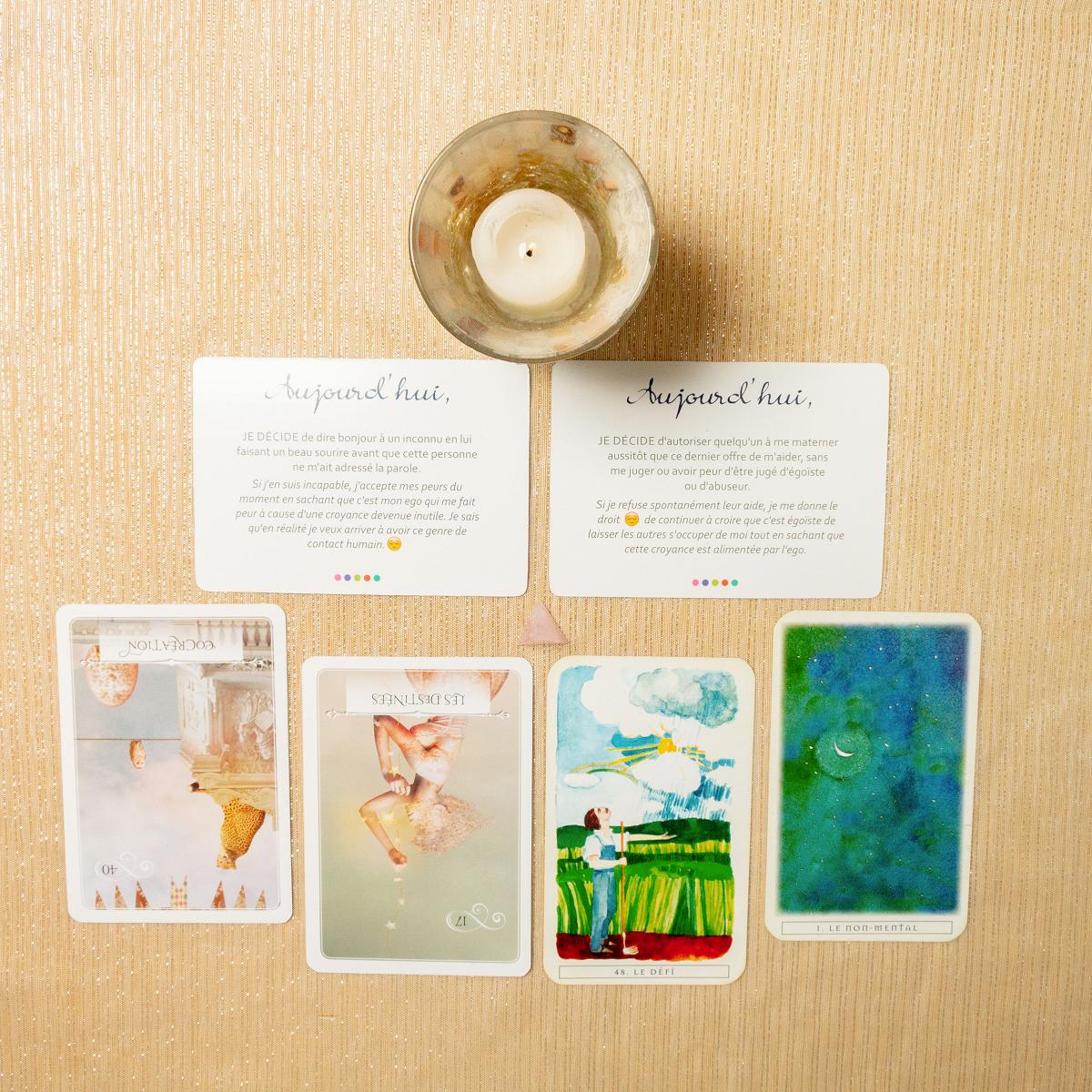 This message was created for a group of people in the hope of supporting them in a difficult phase of their lives; valid from 2 or 8 March 2020.

A message for a group of Pisces, intersex people, whose gender identity is non-binary, with no age limit. The theme is the Corporeal Plan in general.

The first cards drawn are from the game Healing the 5 wounds of Lise Bourbeau; they inform me that you are suffering, you have suffered one or more wounds of humiliation and rejection. As a result, you have difficulty accepting help from others and letting yourself go to your vulnerability.

The powerful consciousness you have of your body, seems to prevent you from releasing your wounds and toxic emotional attachments.

The wisdom of the oracle of Colette Baron-Reid and the Tarot of the transformation of Osho tell me that your relationship to well-being, motherhood and your relationship to yourself and others have been harmed and you may wonder why bad things happen to good people.

You are in crisis and looking for outside support that you cannot find.
You are asked to consider the current situation in a new light, to consider it as a challenge as well as an opportunity to contact your personal power, through your intuition, your emotions and to use your suffering as a catalyst for your healing.

If you are a believer, the Infinite Spirit, the Universe, or any other name you wish to give it, demands that you asks for it's help, to receive all the help you need, do it aloud, ask to be relieved of all your burdens and to be able to perceive all the good in your life, in order to transcend the fear, shame, suffering and all the negative emotions that may beset you now.

The Spirit is at your side and it seems that you have forgotten it, you are never alone so ask and you will be heard.
If you are not a believer, it is advisable for you to refocus on your needs, your personal integrity and listen to your emotions.
The best way to overcome a difficult moment is to face it gently: let go of judgment, be silent and let go.

You are your own master and there are certain things in life that can only be accomplished by yourself, it does not have to be perfect, but the simple act of advancing in the direction of your greatest good serves you at all levels.
Your resilience depends on your state of mind, allow yourself to rest and regain strength. You don't constantly need to work on what you consider to be flaws.
---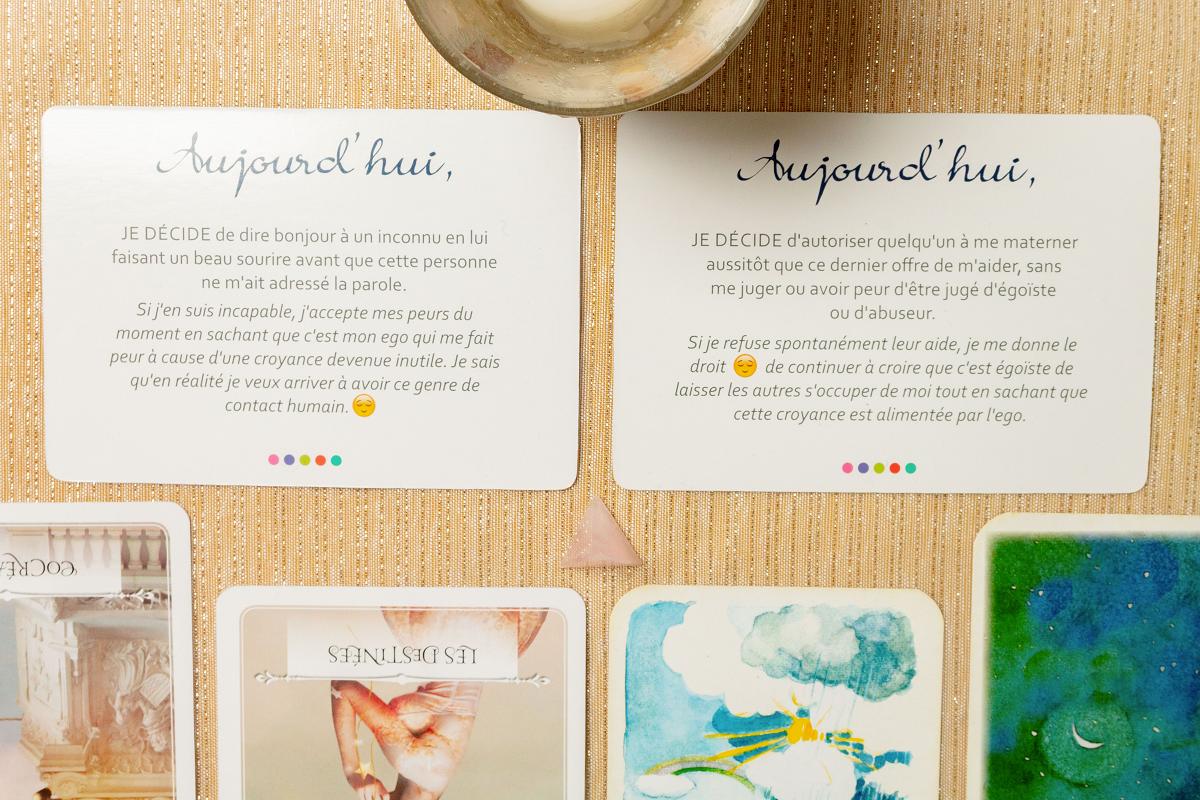 Tips:

Deal with the situation by accepting your emotions, remain silent and release judgment.
Take care of yourself and go get tools to relieve yourself from pain, stress and do you good, watch comedies to cry laughing and release the pressure.

Your whole body needs your listening, focus on your well-being to regain your inner strength, focus on the present moment: cook, draw or listen to soft music, including the 741 hz frequency, known for solving problems, facilitate personal expression and allow thorough cleansing. Just tap on Youtube 741 hz to find your happiness!

Let others help you, even if they do not fully understand you, if they make efforts to relieve you, accept it until you are able to smile again to life with confidence!

Your relationship to yourself and to the world depends on love, awareness and acceptance. If you want to have healthy relationships with others, start by having a healthy relationship with yourself, by taking care of your needs first.